AI-Powered Reword
Generator
Forget about plagiarism and repetitions once and forever! Use the Reword Generator below and take your paraphrasing to the next level.
Why Is Reword Generator Awesome?
Want to know the best part about our Reword Generator? It's completely free to use for any writing purpose: academic, marketing, SEO, and more. It will rapidly rewrite sentences and texts using AI-powered engines and machine learning algorithms.
Paraphrasing levels. Only you decide how deeply you need to rephrase the text. Just pick up the desired level to get the result you need.
Unique human-like content. We use the most sophisticated technologies and algorithms to provide you with the 100% plagiarism-free, readable and clear results.
100% confidentiality. You don't need to provide any contact information to start using Reword Generator. Also, we do not store your texts.
How to Paraphrase Sentences Using
Reword Generator?
Write or paste the text in the box above and choose the level of paraphrasing.
Press the "Reword It" button. It will take a few secs to create unique content.
Click any suggested word to select the best matching synonym from the list.
Satisfied with the result? Copy the results and enjoy paraphrased text.
Best Rewording Practices
Need to reword a text but don't know where to start? No worries. Follow the simple advice below!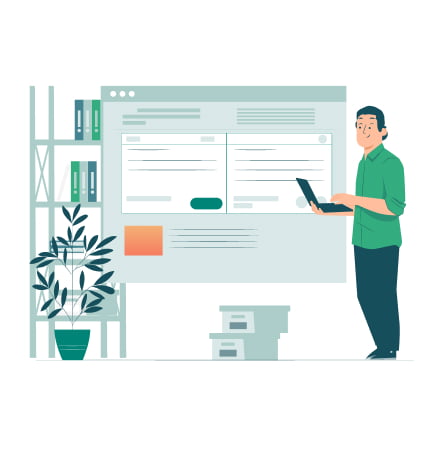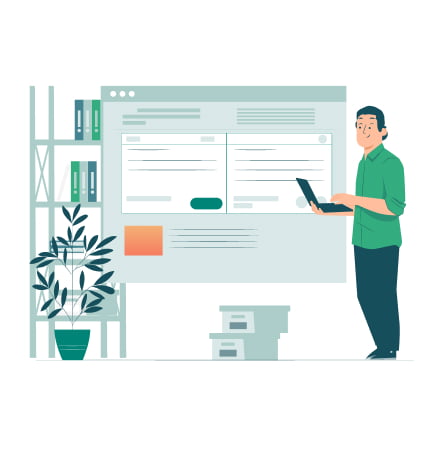 Understand the Text You Need to Reword

Before you start rewording any source, you should get the idea of a quote or paragraph, its meaning, and how to give utterance to it with your own words.

Learn More about Rewording

Paraphrasing, or rewording, is the process of retelling the source with your own words. You may change sentence structures, remove unnecessary phrases and expressions, while providing the key idea using other words. The result of rewriting should differ from the original source so that you avoid plagiarism.

Choose between Citing and Rewording

Sometimes a direct citation can be inappropriate, especially when you need only ideas, but not the words, for example some fact, data, or statistics. You don't need to quote the source directly, and in this case our Reword Generator will come in handy. But if you need to cite a celebrity, writer, or a politician, and the integrity of the saying is vital, — use the quote.

Pick up the Way for Rewording

You can rephrase the text manually, using thesaurus and dictionaries. Or… Automate the process uploading the source to our Reword Generator above and get paraphrased text almost instantly along with synonym suggestions.
Reword Generator: When to Use It?
The key criterion of academic work assessment is no plagiarism present. That's why you might need to rework large volumes of literature when doing your homework. So, why stretch yourself by reading and rewording your assigned material sentence by sentence? It's always possible to use our free online reword generator. Here are its indisputable strengths:
It gives you an original paragraph based on your input in seconds.
It can change the style of your written piece with a careful rewording of the key terminology.
It helps generate indirect quotes without plagiarism risks.
It can introduce slight changes to the original text if needed (you can indicate 20-40% of word change for that purpose).
It is suitable for essays, research papers, and other academic assignments.
Reword, Summarize or Quote?
When you write an essay or research paper, it's natural that you rely on external sources of information. They add credibility to your points and make your text sound more authoritative. Depending on the degree of accuracy required, you may resort to three versions of external evidence use:
Quoting. A direct quote suits situations when you need to render some facts in an unchanged form. For instance, it may be vital statistics or a quote from an influential person's speech that will lose sense once altered.
Rewording. You should reword the original source's data in an essay if you're not supposed to give accurate data but need details and specifics simultaneously. Reworded pieces will ensure that the information is delivered fully while still undergoing formal changes to avoid plagiarism.
Summarizing. A summary will do when you only need to focus on the gist of the source without going into much detail. Lay out only the main idea and mention a source. A summary also works well when a synthesis of many literary sources is needed.
6 Steps to Quick and Effective Rewording
Now, let's get a bit more practical and go through a proven algorithm of text paraphrasing. Only six steps separate you from the original text:
Read the text carefully. You need to study the content inside out to reword it adequately.
Write a brief summary. Take the original text away and write a paraphrase as you remember it.
Single out some keywords. These phrases will help you recollect the source's content as time passes.
Compare the rewrite to the original. Now go back to the original source and reread it.
Underline the borrowed words or phrases. Spot the phrases that you need to format as a direct quote.
Cite the source. Give credit to the original source to ensure that your rewording is not plagiarism.