Free
Sentence Rewriter
Explore the fresh approaches to rewrite your sentences with our top-notch paraphrasing tool. Select the rewording level and get the edited text instantly!
Sentence Rewriter Benefits
The Sentence Rewriter's primary purpose is to make writing easier and hassle-free. To achieve these goals, we designed an AI tool that can understand the semantics and context of any text, regardless its genre, style, or subject:
Flexible. Choose the level of paraphrasing to get the exact result you need.

User-friendly. Don't waste your time on the manual rewriting. Our Sentence Rewriter will procced the text within seconds.

Human-like resuts. Using the Sentence Rewriter you can be sure that you will get readable text and best matching synonyms.
Why Use Sentence Rewriter?
Sometimes article tone and language can be too complicated and unclear. Using Sentence Rewriter might be the perfect way to provide the necessary information according to your audience's needs.
Illustrate Your Ideas Quickly
Whether you're sharing latest research findings or the key ideas from the popular movie, the Sentence Rewriter can swiftly help you reiterate the crucial information.
Keep Your Articles Concise
Have an article that contains loads of long-winded and technical information? Help your audience to easily understand the key idea by adding the text reworded via our Sentence Rewriter.
Enhance Credibility
Add credibility to your writing by using a paraphrased quote of interesting research. The Sentence Rewriter would rephrase any source without loosing its sense or crucial ideas.
When Should I Use Sentence Rewriter?
Not sure whether or when you need to rephrase content? Check the most common cases for using our Sentence Rewriter.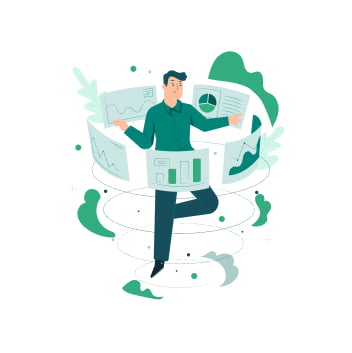 Create SEO-Optimized Texts
Need to generate lots of unique, reader-friendly texts for your website fast? We're here to help you! Our Sentence Rewriter will spin any source into the meaningful and plagiarism-free articles.
Blogging and SEO writing can be tough, especially when you have to deal with large amount of texts. You can speed the process drastically by using our rewording tool. Use it to increase your productivity while getting the high-quality results.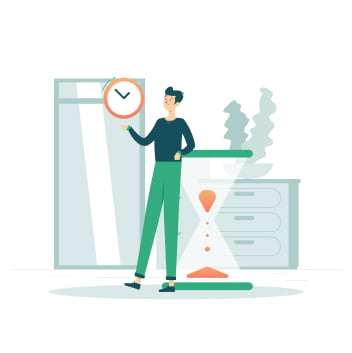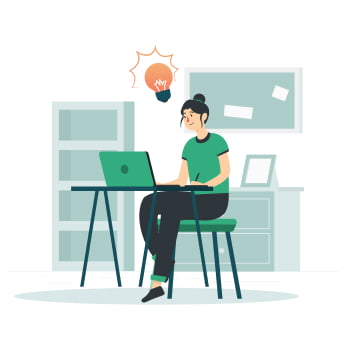 Every writer needs to restate their thoughts and ideas in other words. Sentence Rephraser makes this process easier and faster. Moreover, you can use this tool to change the wording or pick up the right synonyms.
What Is a Paraphrasing & When Is It Needed?
So, why would you need a paraphrasing tool, you may ask? It's all pretty simple: our AI-enabled software has many benefits for anyone dealing with large volumes of texts or producing academic writing regularly. Here are some pros you're sure to appreciate:
It's easy to use and fully intuitive, suitable even for people new to such software.
It's 100% free of charge, requiring no investment on your part.
It's developed with academic writing needs in mind.
It offers high-quality, human-like rewording in seconds.
It enables you to choose the percentage of text to be reworded.
Sentence Rewriting vs. Plagiarism
To rewrite a sentence properly, you need a special writing skill, as a poorly reworded text is considered plagiarism – the gravest academic sin. Let's clarify the terminology first:
Plagiarism is an analog of theft in the academic world. It involves taking other people's words and presenting them as your own intellectual product.
Rewriting is a rework of the original text to deliver the author's main ideas and arguments in your words.
Your text may be regarded as plagiarized if you do some mechanical work only, substituting the key terms with related synonyms and making small tweaks to the syntax. Besides, the rewritten piece will surely be labeled plagiarized if you don't cite the original source properly. The only way to make your rewriting ethical and compliant with academic standards is to rework the text thoroughly, giving proper credit to the original author.
4 Examples of Sentence Rewriting
Here are a couple of examples of how good sentence rewriting works. Remember that rewriting doesn't presuppose summarization; it's a distinct type of academic work with the text not focused on condensing the original version.
Example 1
| Original text | Rewritten text |
| --- | --- |
| Mike couldn't put up with the gloomy perspective of watching his dog die, so he took a loan and sent Macy to surgery for cancer treatment. | Mike's dog Macy had cancer, but he didn't give up, getting the money for surgery in an effort to save her life. |
Example 2
| Original text | A better example |
| --- | --- |
| When the Westerners came to China, one of the first things they brought was opium, which resulted in a large-scale addiction epidemic across the state. | Among other things, Westerners familiarized the Chinese with opium, causing an abrupt rise in drug addict numbers. |
Example 3
| Original text | A better example |
| --- | --- |
| So far, there is no cure for cancer, but a combination of surgery and chemotherapy works well for many patients. | Cancer is an incurable disease, with several options to contain its spread available today: surgical removal and chemotherapy of tumors. |
Example 4
| Original text | A better example |
| --- | --- |
| Mary went to Italy to visit her grandmother and spend a week at the seaside. | The aim of Mary's trip was a seaside vacation and a visit to her granny. |